Abstinence from food has been used in the health and fitness sector for decades as an effective way of shedding weight with relatively minimal physical exertion required. In recent years, fasts and fad diets have been slammed by medical and fitness professionals alike, with the long-term effects considerably outweighing the short-term benefits. Before you begin to wonder whether this is MovieWeb you've wandered into, or if you've unintentionally clicked on a Men's Health "Get Fit Quick" scheme, rest assured it is the former.
The method of fasting was also famously employed by pre-adolescent girls during the Victorian era, who claimed they were able to forgo all food for lengthy periods of several months, seemingly as a demonstration of some sort of religious omnipotence, though their affirmations were never officially verified. Flocks of people would regularly come to marvel at these otherworldly girls who seemingly defied biology and were often heralded as "miracle children." Netflix recently premiered The Wonder, a film adaptation of author Emma Donoghue's 2016 novel of the same title, which tackles this issue with haunting thematic clarity.
Florence Pugh is a Real Life Wonder
The Wonder concerns the story of Anna, an 11-year-old Irish girl who, against the backdrop of 1862 rural Ireland, elects to abstain from any food consumption. After almost four months without food, her increasingly apprehensive community forms a select committee and decides to enlist the aid of an English nurse, Lib Wright (Florence Pugh), and a nun (Josie Walker), to cast their watchful eyes over the so-called "miracle girl" in an attempt to ascertain how she is surviving without the vital nutritional sustenance of food.
Related: Florence Pugh's 9 Best Performances, Ranked
Pugh's rendition of Lib is utterly engrossing and intelligent, setting up the film's themes of science vs. religion in the 19th century, as Marx, Darwin, and others challenge the religious worldview. Lib is the film's voice of complete reason, and her rationale and dedication to ascertaining the truth remains a reliable approach despite the erratic piety going on all around her. It has been bandied around that Pugh's touching performance deserves Oscar recognition, and with Sebastián Lelio (A Fantastic Woman) in the director's chair, she may well get it.
The Wonder Pits Scientific Secularism Against Religion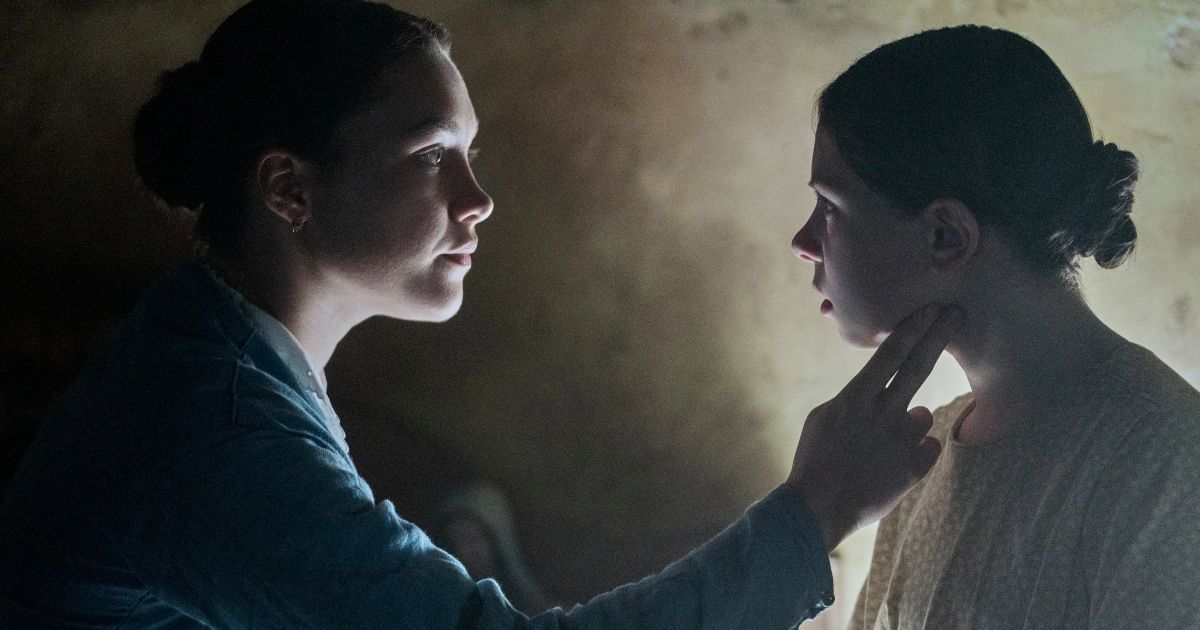 The Wonder is not only a film based on real-life occurrences, but it is a tale of science vs. faith, explanation vs. miracle. While the mid-19th-century was, by today's societal standards, a particularly God-fearing era, there were certainly the beginnings of a sense of liberality around religion, embodied by nurse Lib Wright, whose pragmatic approach doesn't align with the pious beliefs of those in the community she is cast into.
As a nurse, and therefore of a medical background, Lib is resolute in her belief that the seemingly healthy and able-bodied Anna has been secretly consuming food rather than simply staying alive through some sort of inexplicable divine intervention. Yet, even with ardent confidence in her convictions, Lib is met with an equally uncompromising stance from Anna, her parents, and the staggeringly ignorant committee all united by their blind faith. They believe that through a miraculous chain of events, 11-year-old Anna has been graced by God.
Related: Best Movies Coming to Netflix in November 2022
It's the case of the irresistible force paradox, when an unstoppable force meets an immovable object. Lib, a stern and straight-talking Victorian woman, must play God and decide the fate of this young girl — choose to have faith in the false peddling of this miraculous narrative, and the girl lives; refuse to indulge in the pretense, and she dies.
The Wonder is a Horror Movie Without Horror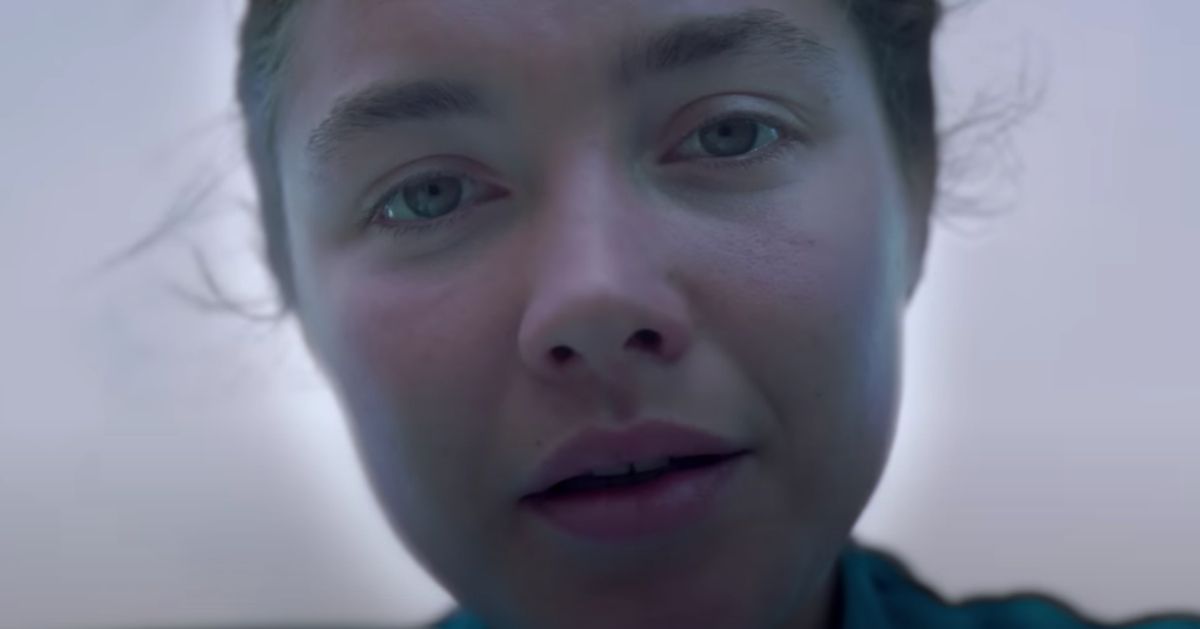 It appears Anna is destined for martyrdom in The Wonder, and because of what ostensibly is a "miracle," a subsequent path to sainthood. However, it is revealed to Lib that Anna's refusal of food is purely down to her hope that she and her deceased brother be delivered from sin, to save her sibling "burning in hell" after it comes to light the reasons for her extreme action have nothing to do with sanctity at all.
From recent films like The Nun, Saint Maud, and Apostle, to true classics such as William Friedkin's The Exorcist, there have been myriad religious horror films. Although The Wonder is by no means a horror, there is always the sense that an evil spirit is lurking, that there is more to this chronicle than simply a character's unquestioning devotion. There is a kind of dread, suspicion, and unease throughout The Wonder that fits well with those films about religious themes.
Everyone worships something, however, and through Pugh's complex portrayal of Lib, with scenes of drug dependence (with her consumption of laudanum) and almost psychedelic images of self-harm, we are shown her own, atheistic form of worship and her own struggle with loss. There is a kind of horror without horror here. Accompanied by the exquisite score from Sebastián Lelio's long-term collaborator, the great electronic musician Matthew Herbert, the film is gifted this haunting, shiver-inducing sound that is particularly reminiscent of composer Colin Stetson's work in Ari Aster's psychological horror, Hereditary.
The Wonder is a slow-burner, yet it is a moving, haunting, and evocative portrayal of faith, doubt, and worship. It's spooky in an indirect manner, confronting present-day issues around religious hypocrisy and elements of patriarchal oppression. The fact that it's grounded in truth makes it all the more unsettling.