When Doratha "Dodie" Smith-Simmons and her husband, John "Kid" Simmons, read the note that was slipped under the door of their rent-adjusted apartment in the Pythian Building on Dec. 1, they couldn't believe their eyes.
The building's new owners would no longer offer "income-based units," the note said, and the couple's rent, should they choose to stay in the one-bedroom unit after their lease expires in March, would rise to $1,535 a month from the current $750.
"It was such a shock," said Smith-Simmons, who said other tenants in rent-adjusted units also received the letter.  "We're both going to be 80 next year. There is no affordable housing in New Orleans. We wouldn't even know where to look."
The couple had been through a similar situation in 2016, when the owners of the American Can Apartments where they were living had done away with that building's income-adjusted units. At the time, the developers of the Pythian Building had reached out to Simmons and other tenants at American Can to attract them to the new mixed-income, mixed-use Pythian Building at 234 Loyola Avenue.
"We heard about your situation at the American Can Apartments and desire to offer another housing option in our new apartment building," the Jan. 26, 2017 letter said. "Part of what makes our building unique is that it will have 25 units of permanently affordable housing. That means there will be no threat of eviction…"
"We thought we would be able to stay here for the rest of our lives," said Smith-Simmons, a Freedom Rider during the Civil Rights movement and retired manager of Preservation Hall, where her husband still plays trumpet in a Dixieland jazz band. "That's what has made this so distressing."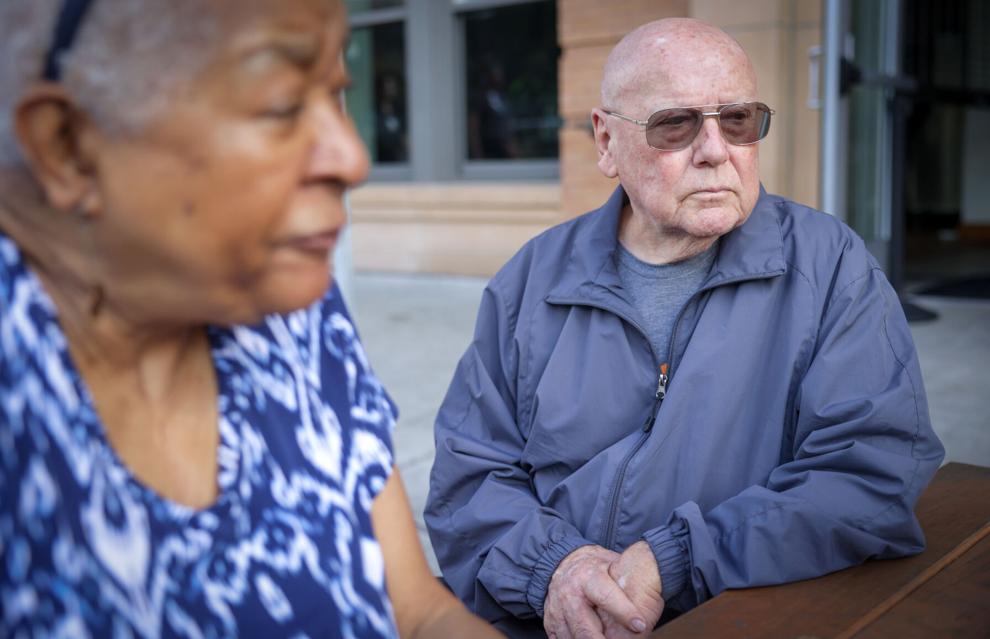 It's not entirely clear why a legal document that was supposed to guarantee affordable housing for tenants like Smith-Simmons and her husband was never executed, or why it didn't protect the tenants when, earlier this year, one of the partners in the building, Metairie real-estate investment firm ERG Enterprises, bought out founding partners Green Coast Enterprises and the Crescent City Community Land Trust in two separate deals.
Complicating the situation is a years-long legal battle between ERG and the building's former owners, which previously managed the building and, through a separate entity, the first-floor food hall, Pythian Market, which was evicted earlier this month due to $2.5 million in unpaid rent.
What is clear, according to housing advocates, is that the Pythian saga and the plight of tenants like the Simmonses illustrate the challenges of developing and securing affordable housing for those in low- and middle-income brackets.
"It speaks to the need for proper oversight and regulation of affordable housing," said Andreanecia Morris, executive director of Housing NOLA. "There was nothing in place to help protect these tenants. That's not right"
'The biggest, coolest project'
That wasn't the vision for the Pythian Building when developer Green Coast Enterprises first pitched the Crescent City Community Land Trust on helping them revive the historic building in the mid-2010s.
Green Coast is a private company with a quasi-public mission to invest in underserved communities. Its goal, officials say, is to benefit the residents who live in those neighborhoods without pricing them out.
The land trust is a nonprofit that was created after Hurricane Katrina to provide more affordable housing in a city where more than half the population falls below the federal poverty line — twice as many as the statewide average.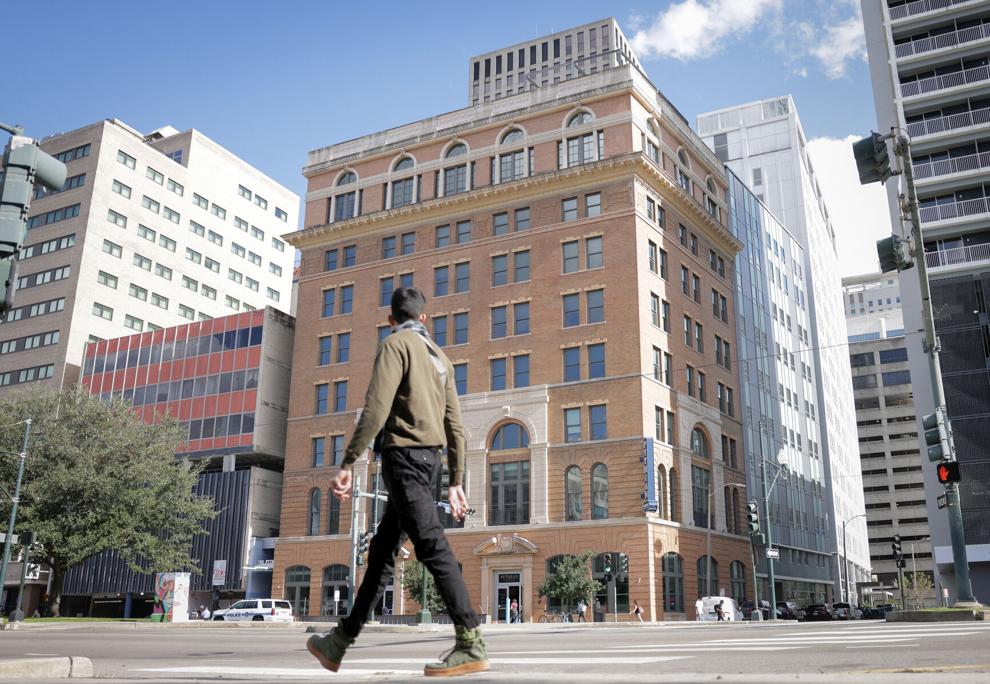 The 104-year-old, 10-story Pythian Building project was intended as the kind of mixed-use development that would bring new life to a neglected outer edge of the Central Business District.
The project included 69 mixed-income residential units, of which 15 were to be affordable units restricted to households earning 80% or less of area median income, which is about $45,600 for a family of four.
Another 10 were set aside for households earning no more than 120% of area median income.
Green Coast and the land trust intended the units to be "permanently" affordable – meaning for at least 99 years, significantly longer than most other affordable housing programs require. Van Temple, who was executive director of the Community Land Trust at the time, said it was all spelled out in an operating agreement.
"This was the biggest, coolest project I had ever been involved in," Temple said. "Most land trusts only do small-scale affordable housing. This was something unique and complex. And affordable housing was always at the forefront of it."
The redevelopment project was financed through a combination of bank loans, tax credits and equity investments, including $1.5 million from ERG Enterprises, a real estate investment company owned by Dr. Eric George.
The final price tag on the project came to a whopping $46 million.
Meanwhile, the operating agreement that aimed to ensure affordable apartments wasn't airtight. So, Green Coast and the land trust drew up a separate contract aimed at preserving the affordable units regardless of the building's future ownership.
For some reason, however, that agreement was never signed. Temple couldn't say why, because he left the organization before it was even drawn up.
His successor has also since left the land trust, which, earlier this month, merged with another nonprofit focused on housing known as Home by Hand. That organization did not respond to a call seeking comment.
Green Coast executives declined to comment on the Pythian building, citing an ongoing lawsuit with ERG.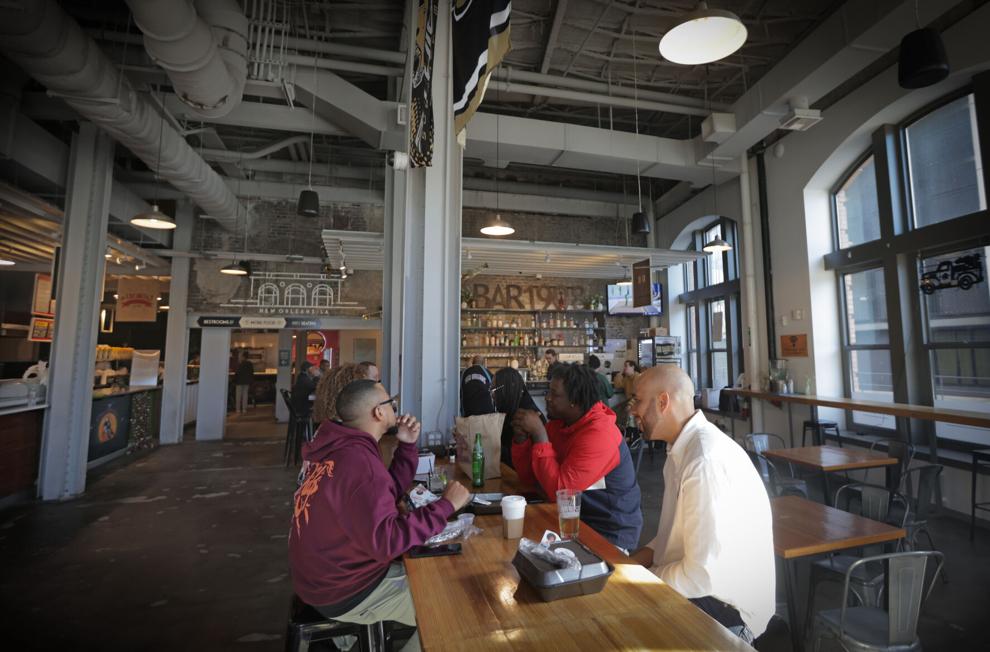 The two sides have been fighting for years. In 2018, shortly after the building's much celebrated 2017 opening, ERG tried to remove Green Coast as the property manager. Green Coast sued and won, then ERG countersued, claiming mismanagement and breach of contract.
At roughly the same time, the food hall, operated by a separate arm of Green Coast, was falling behind on rent. Then the pandemic hit, adding to the financial challenges.
'A misunderstanding'
Earlier this year, the land trust quietly sold its ownership interest in the project to ERG without notifying Green Coast. In October, Green Coast sold its stake.
Just weeks later, Smith-Simmons said she received the letter notifying her and her husband that they'd need to pay more or find a new home. But on Wednesday, after inquiries by The Times-Picayune about the lease changes, Smith-Simmons and her husband received another notice.
They've now been told the whole thing was a mistake and that ERG isn't planning to raise their rent.
An official with the building's newly retained property management firm said there was a miscommunication and that his office was merely trying to conduct an accurate assessment of the income level of tenants in the affordable units, not do away with affordable units.
"It was a misunderstanding on our part," said Property One's Paul Wagenhalter. "We have apologized to all those tenants."
Simmons said she was so relieved. "It's the greatest Christmas present," she said. "We had nowhere to go. Now, we know this will be OK."
But it's not certain the units will stay affordable. In 2016, when the original developer of the American Can Apartments sold the building after its low-income housing tax credits expired, the new owners reverted all the apartments to market rate units. Dozens of tenants were displaced, even after protests and pleas from city officials. 
ERG acknowledged that currently, the company is keeping the units affordable "by the goodwill of the owner," said Barrett Cooper, who manages ERG's real estate portfolio.
He declined additional comment.
Morris is fuming and determined to find a way to permanently protect the units. The story, she said, has a happy ending for now, but isn't over yet.
"When we are innovating we need to make sure that we are not eschewing the necessary oversight," she said. "We need better accountable, better rules. When it comes to affordable housing, we can't accept the uncertainty."