Holiday passenger traffic through Louis Armstrong New Orleans International Airport is expected to soar to its highest level in three years this week, as travelers make the trek to and from the Crescent City for Thanksgiving gatherings.
"Thanksgiving is the busiest travel weekend of the entire year with the Wednesday before and the Sunday following being the two busiest," said Kevin Dolliole, the airport's director of aviation. He advised passengers to plan for congested roads, long lines for security and concessions, and he urged travelers expecting to park to book ahead to ease the pain.
This coming Sunday, Nov. 27, is expected to be the local airport's busiest travel day of the year, with all of the 49,000 available airline seats occupied, according to airport spokesperson Erin Burns.  The number of available airline seats passing through New Orleans from Tuesday, Nov. 22, through Monday, Nov. 28, is up 12% compared to the same period in 2021, and is just under the number of seats available in 2019 before the pandemic.
Nicole Gormley flew in on Tuesday morning from Washington D.C., the first of 13 members of her family who will be coming from all over the country to celebrate the holiday in New Orleans. She said she and other members of her family coming from Toledo, Ohio and Los Angeles, California had struggled to book flights and all ended up paying much more than they had previously for similar flights.
"I paid about $800 (for round trip tickets), about twice what I would normally pay," Gormley said. "But it doesn't matter, we wanted to see everyone and find a good place to be to celebrate the holidays." The good news is the Gormleys had an easier time booking an Airbnb in Treme and a prix fixe Thanksgiving dinner at Jack Rose restaurant at the Pontchartrain Hotel.
The pent up demand from travelers is likely to see the numbers of people traveling by air, road and rail continue to hit post-pandemic records through Christmas and the New Year, according to travel experts. The U.S. Travel Association said earlier this month that six out of every 10 Americans plans to travel during the holidays this year, with one in four planning to be on the move for Thanksgiving.
Hitting the road
AAA predicts that nearly 55 million people in the U.S. will travel at least 50 miles from home this week, an increase over last year and only 2% less than in 2019. The busiest travel days during Thanksgiving week are usually Tuesday, Wednesday and the Sunday after the holiday.
This year, the Federal Aviation Administration expects Tuesday will be the busiest travel day, with roughly 48,000 scheduled flights.
The limited flight options and higher prices are a reflection of the situation nationally, where airlines have fewer flights available to meet the surge in demand.
The Transportation Security Administration screened nearly 2.33 million travelers on Sunday, surpassing the 2.32 million on the Sunday before Thanksgiving in 2019. TSA expects airports this weekend will probably be on par with 2019, when nearly 2.9 million people were screened at airport checkpoints, the busiest on record.
U.S. airlines plan to operate 13% fewer flights this week than during Thanksgiving week in 2019. However, by using larger planes on average, the number of seats will be only about 2% lower, according to a report by Reuters, citing data from travel-researcher Cirium.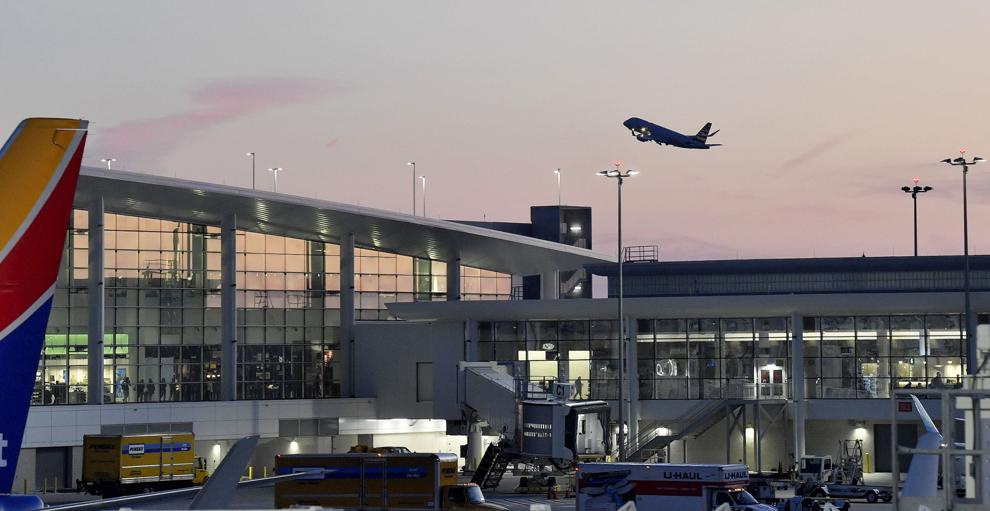 The New Orleans airport has been seeing a steady recovery in passenger numbers this year, though it suffered like others during the summer from flight cancellations and delays because of pilot shortages and high fuel prices.
Domestic passenger traffic to and from the airport in September, the latest month for which full data are available, was up nearly 200% from last year's Hurricane Ida-affected comparable month. However, that was still down about 70,000 from September 2019.
Year to date as of September, 2.7 million passengers have passed through the New Orleans airport, well below the 4.7 million seen through the comparable month three years ago.
Arrive early, stand in line
Burns said they are giving the usual advice the travelers during congested times: allow extra time to travel to and from the airport and expect long lines. Earlier this month, the airport introduced a new valet parking option, which is available on a first-come, first-served basis at the upper departures curb. Passengers can drive up, drop off 6 a.m. to midnight, seven days a week, and walk directly into the terminal for $36 a day.
Burns also said that all the concessions — with the exception of one small retail location — have now reopened and are operating extended hours.
There is some evidence that the traveling throngs may be eased some by the fact that people are still working remote to a much larger extent than before the pandemic.
"Not everyone is traveling on that Wednesday night," said Sharon Pinkerton, senior vice president at the trade group Airlines for America. "People are spreading their travel out throughout the week, which I also think will help ensure smoother operations."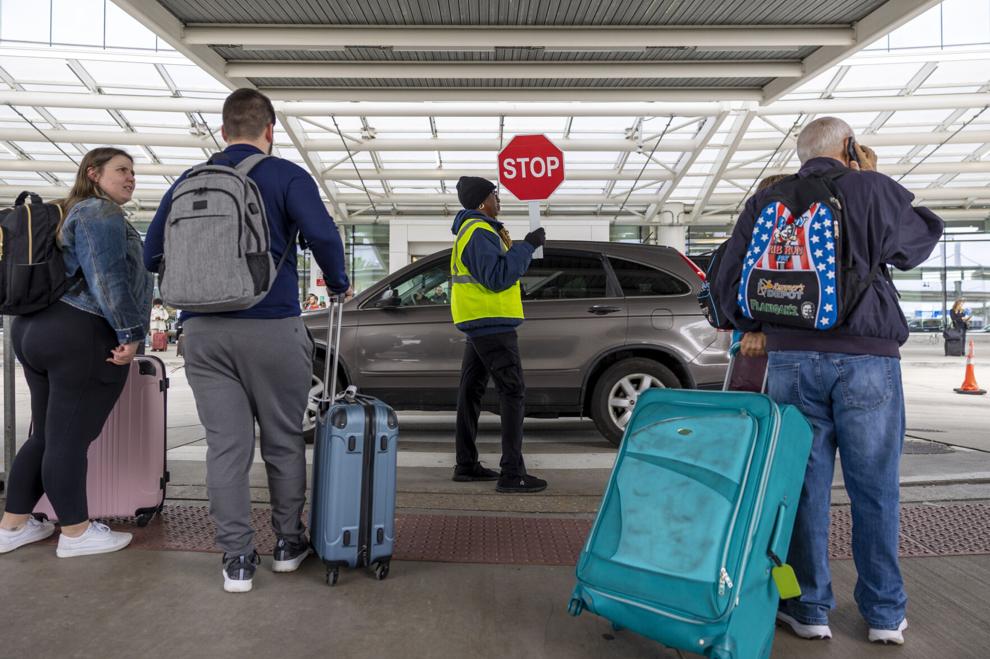 Airlines continue to blame flight disruptions on shortages of air traffic controllers, though Transportation Secretary Pete Buttigieg has disputed such claims, saying that the vast majority of delays and cancellations are caused by the airlines themselves.
"We are delighted that (travel) demand is returning," Buttigieg said on Monday at an event at Chicago O'Hare Airport. "I would not say we're out of the woods…but I am cautiously optimistic about this week being off to a good start."
The Associated Press contributed to this report.